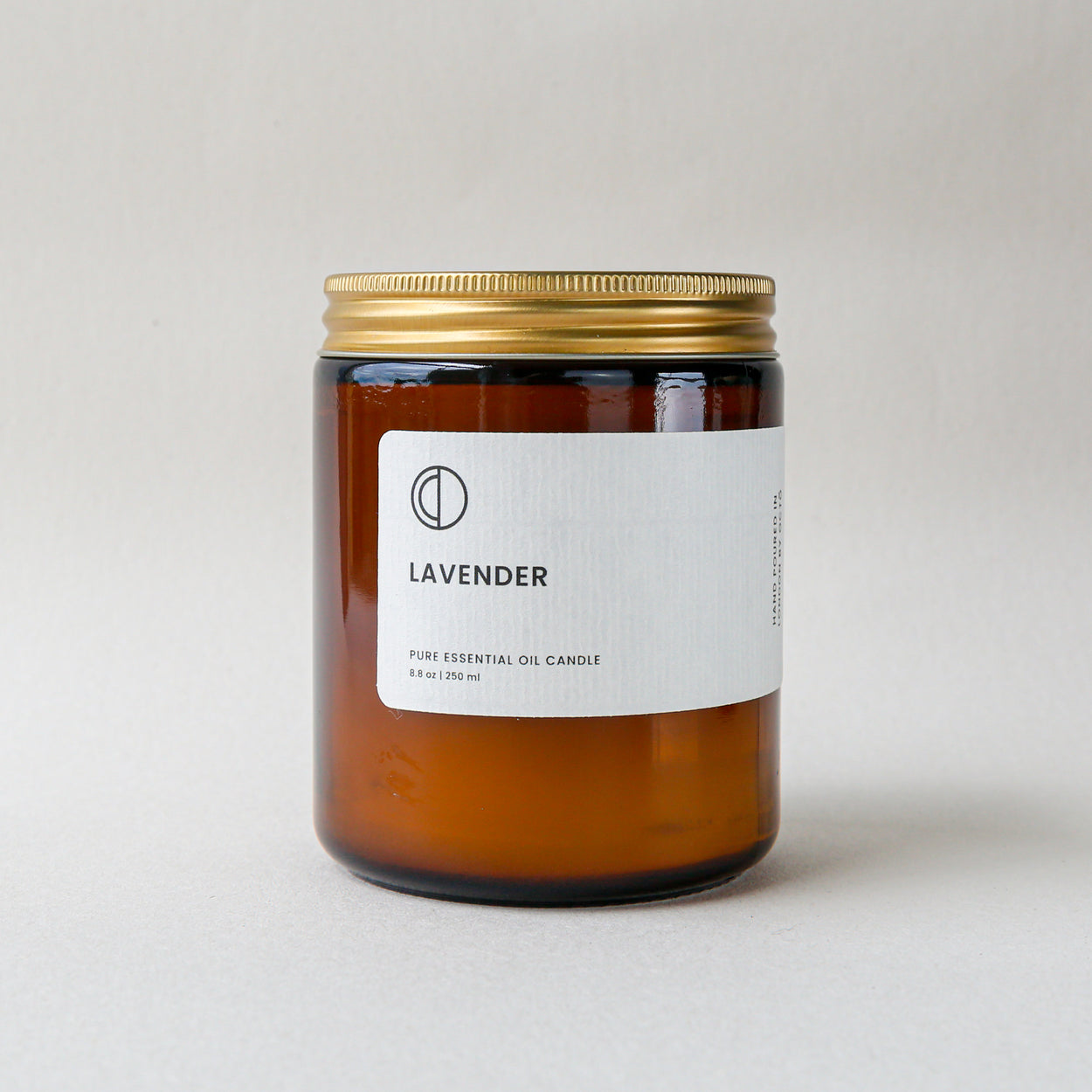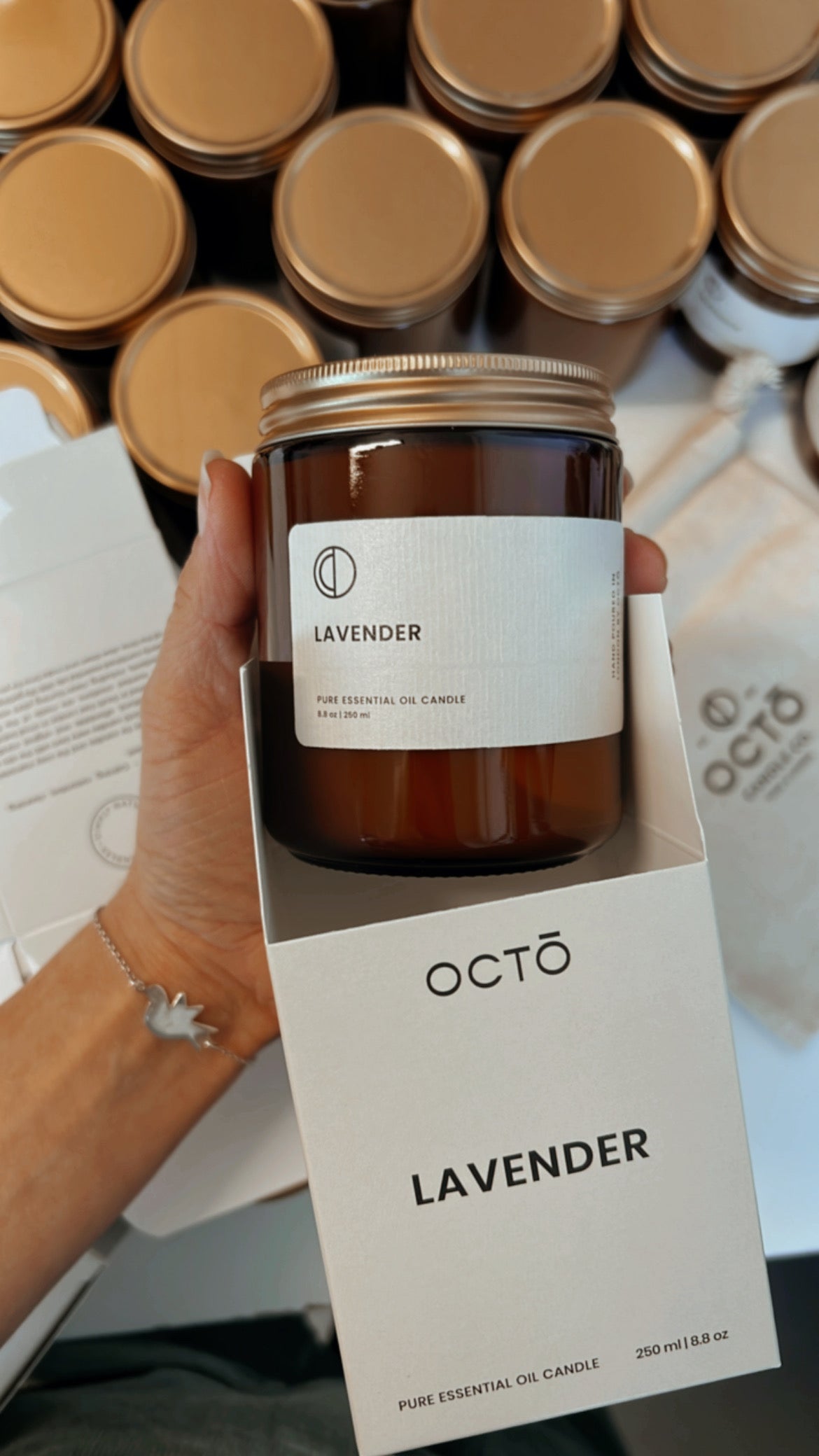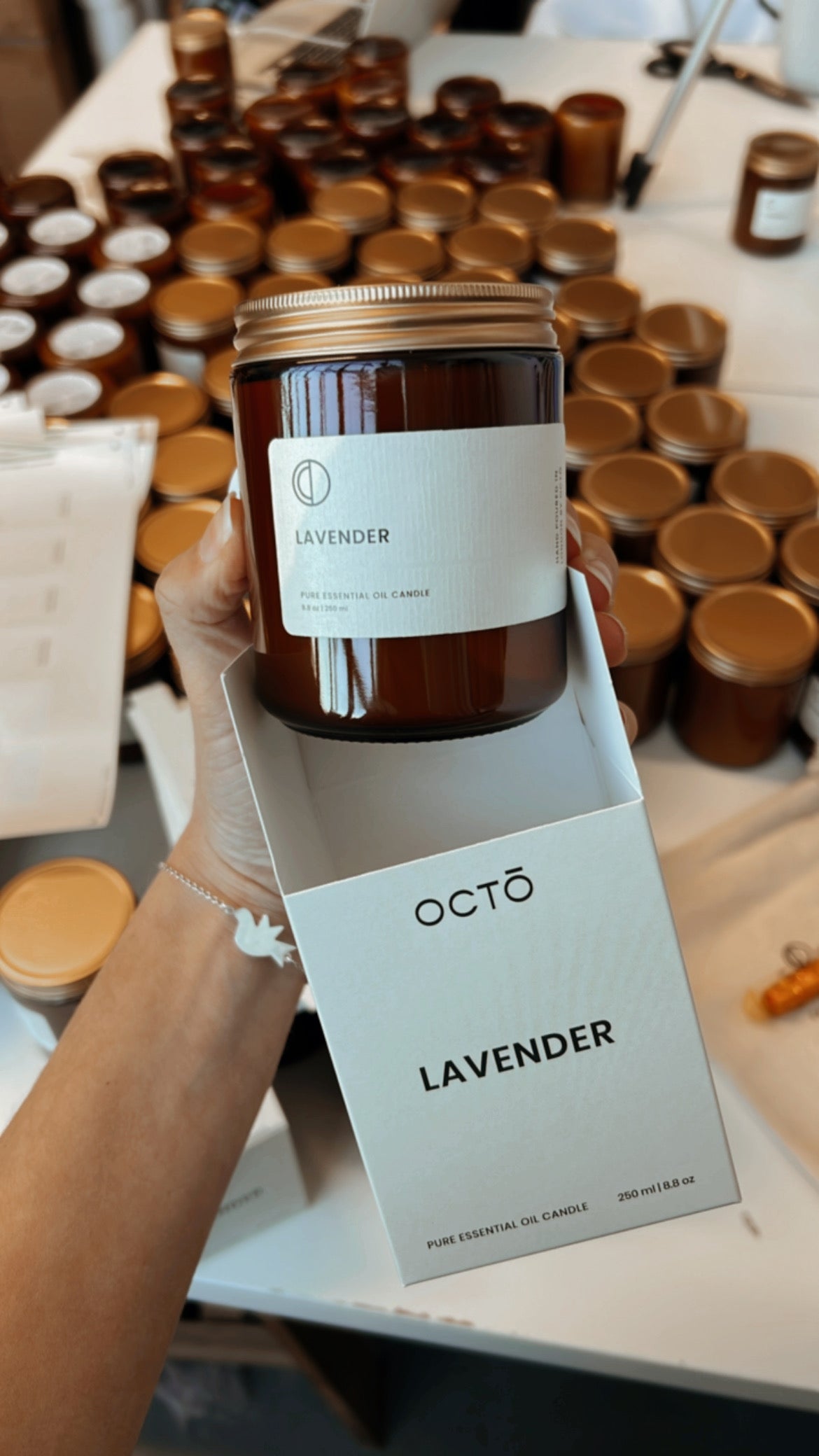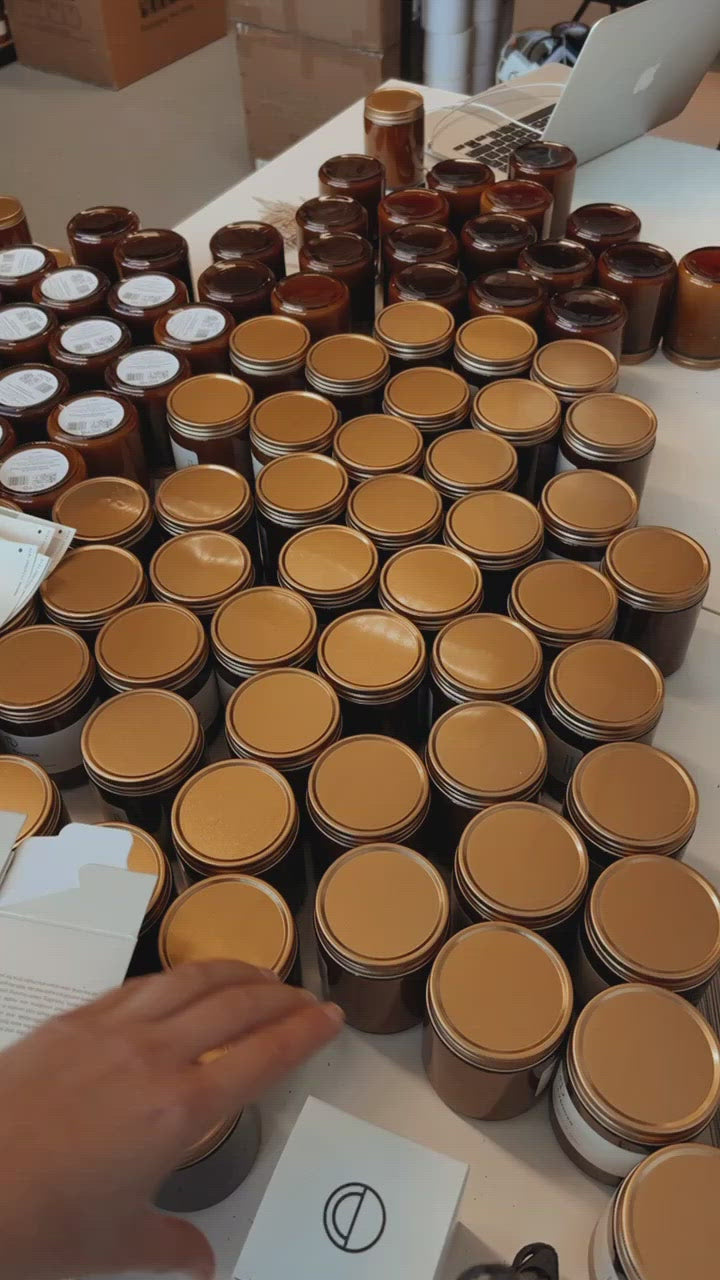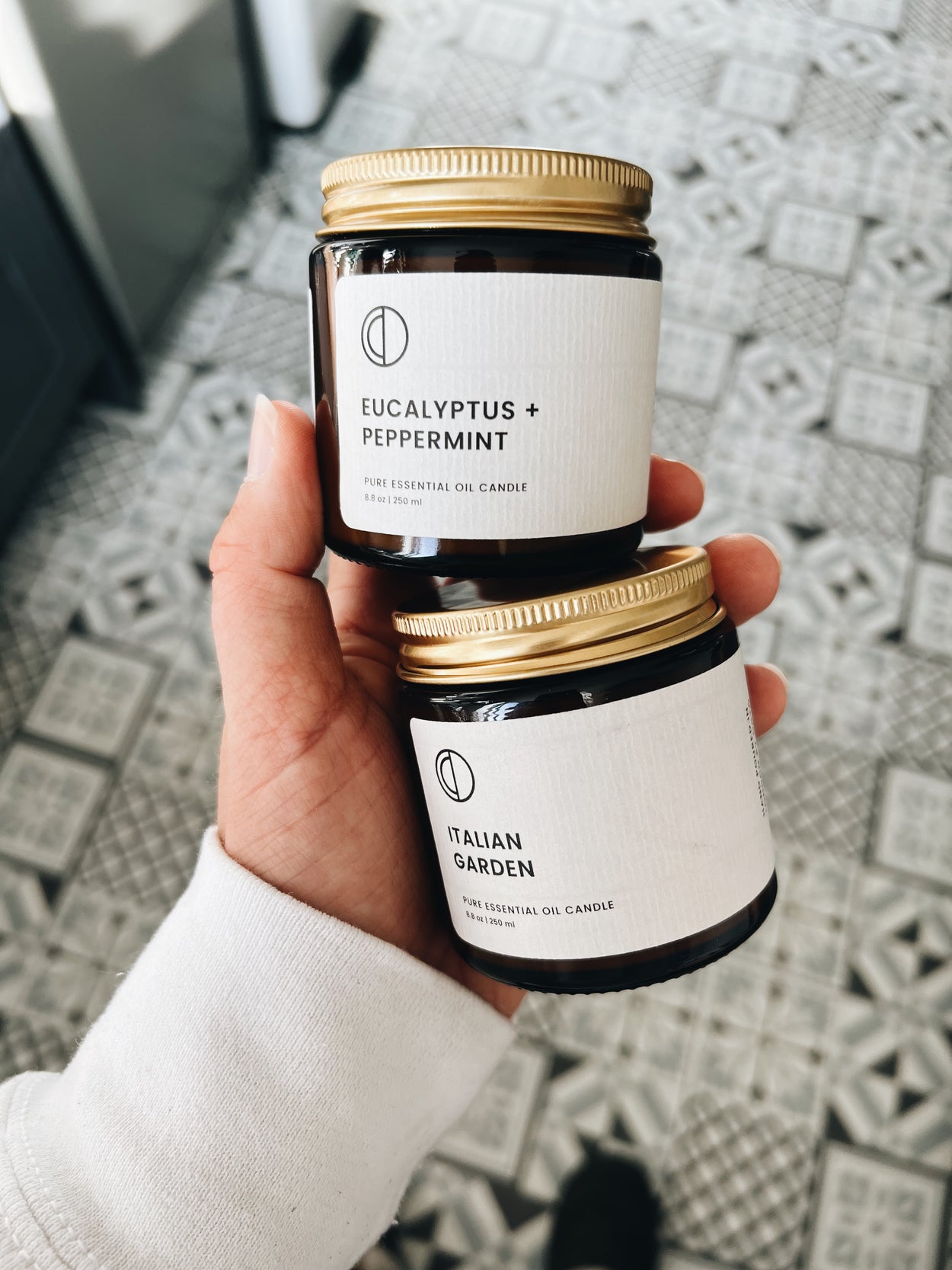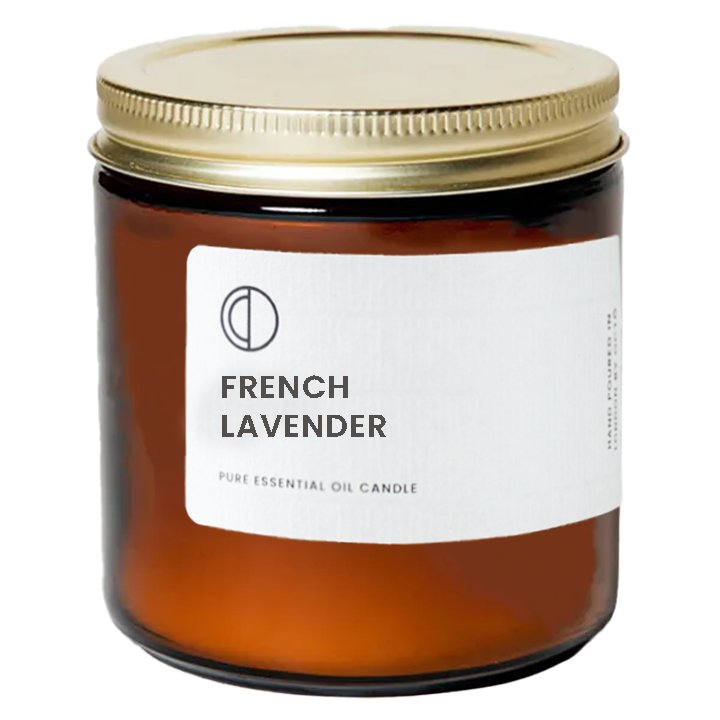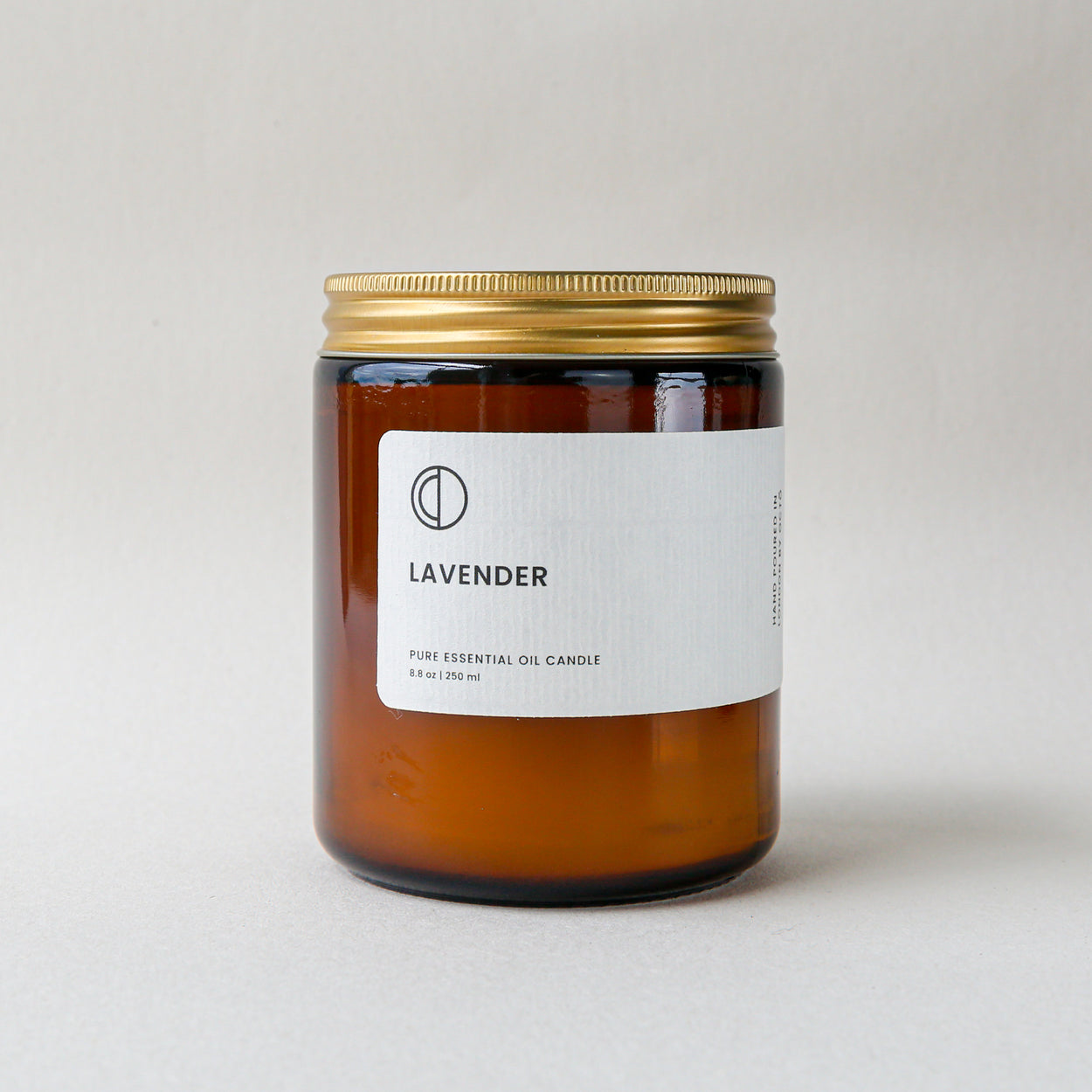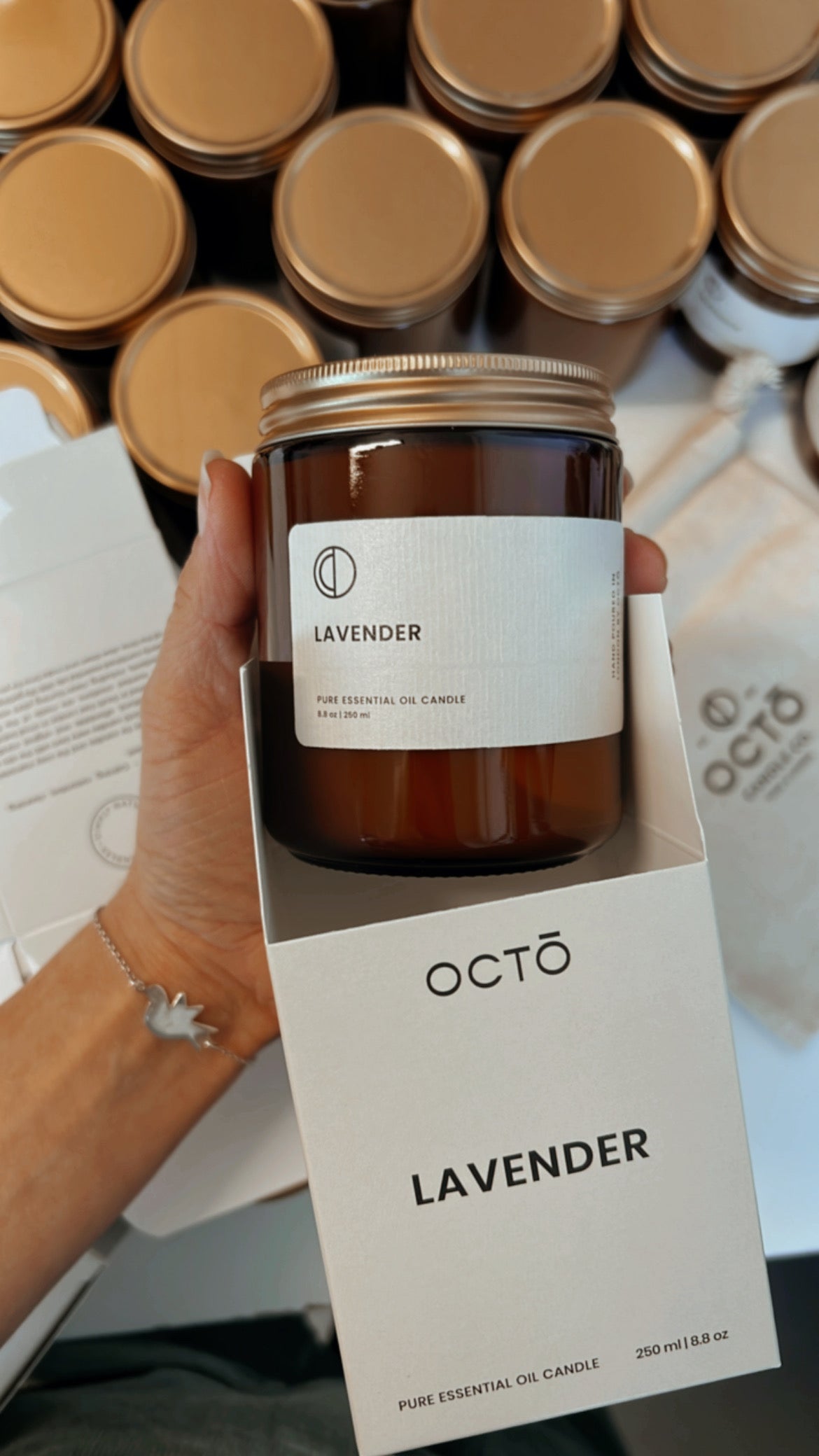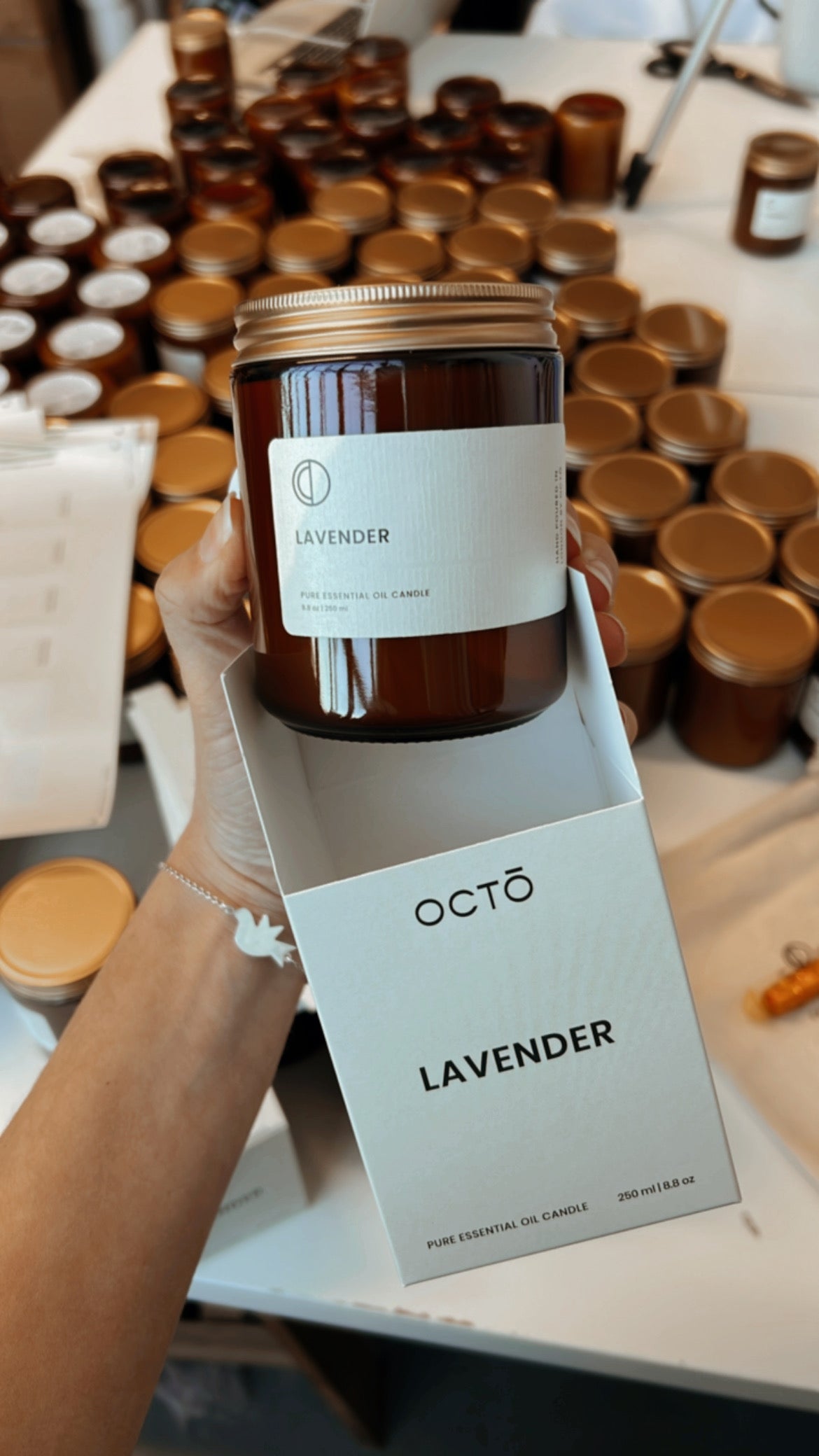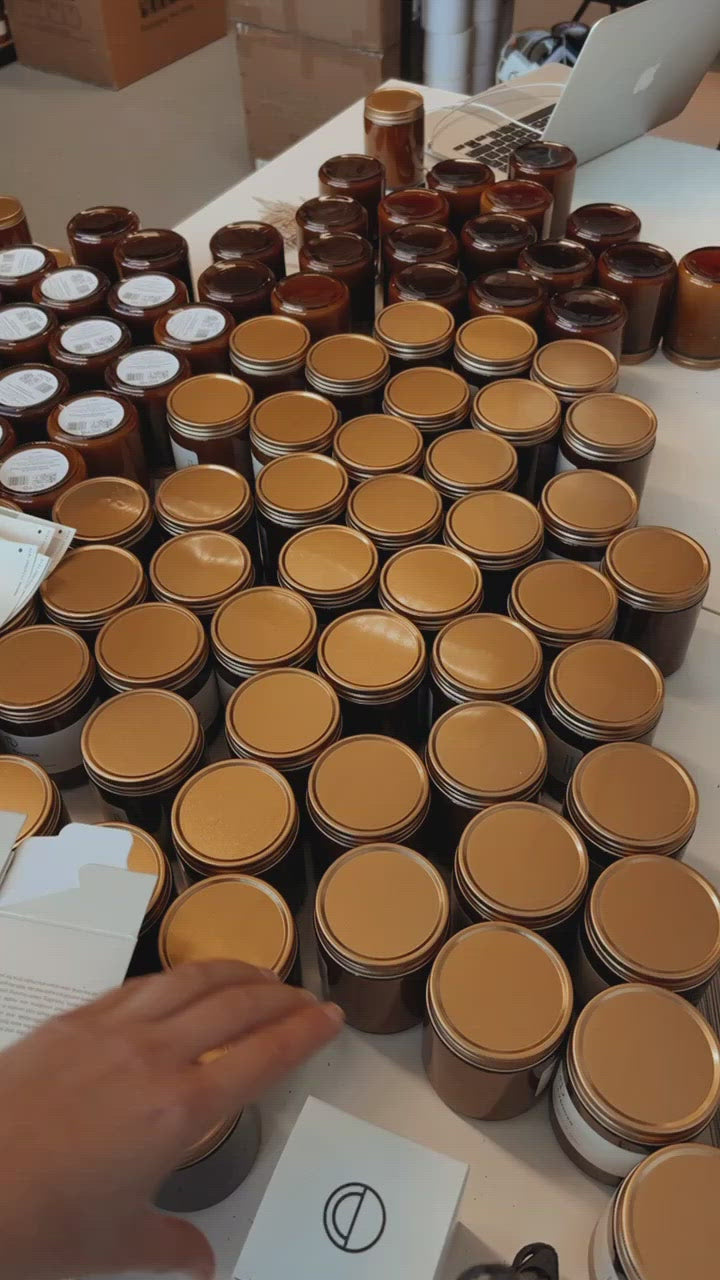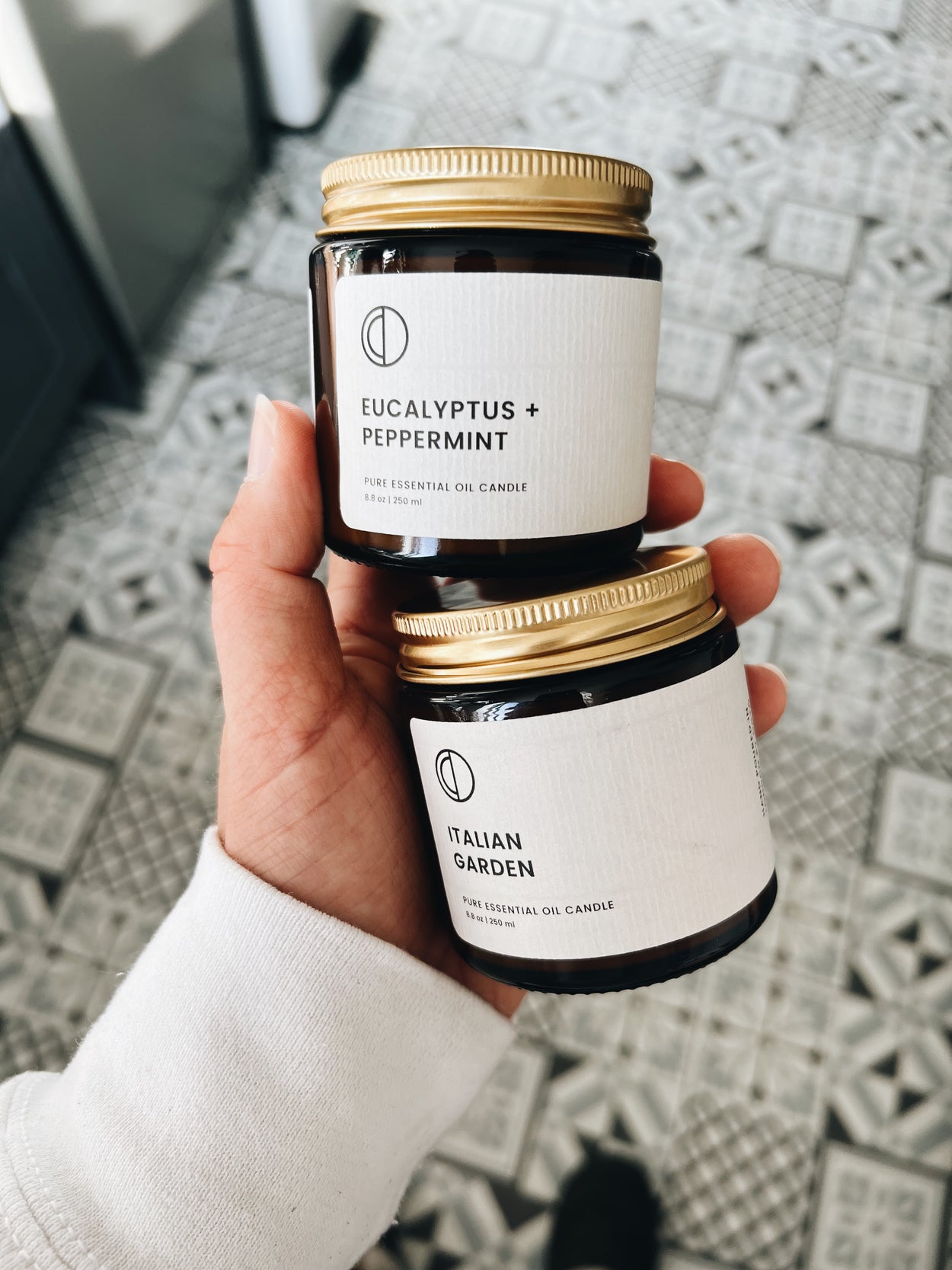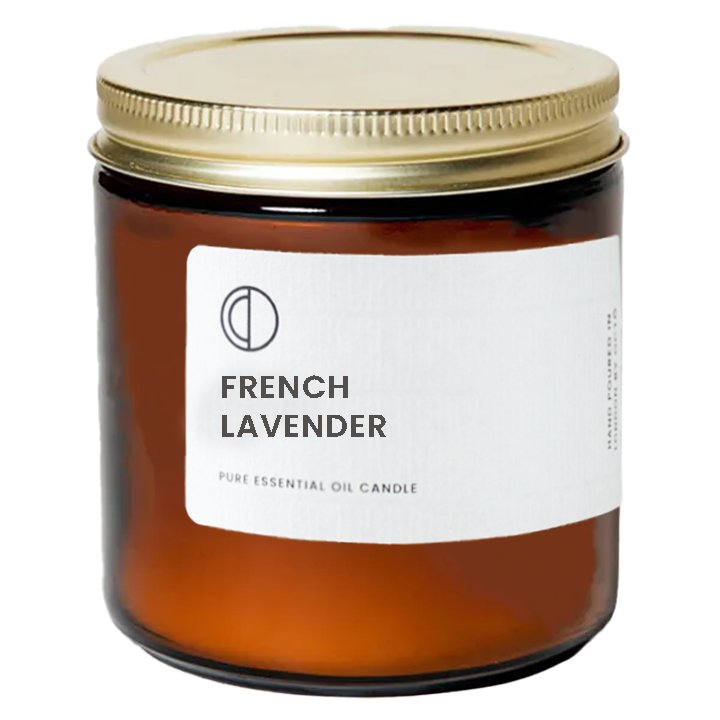 Octo London
Lavender candle
Lavender scent is the scent we turn to for comfort and for relaxation, and it's here in the form of a beautiful candle to fill your home with exquisite fragrance. Lavender scent candle is ideal for those who have trouble falling or staying asleep as it improves the length and quality of sleep. This isn't just a candle, it's an experience

Octō candles are made from the finest soy wax, which burns cleaner and longer. Hand poured in small batches in London.

With a passion for candles and the cosy memories they evoke, Octō candles were born with the aim of creating natural, affordable and original candles.
Hand poured in Dulwich, London
🌿 100% natural soy wax
🌿  100% pure natural Essential Oils
🌿  No colourants or dyes
🌿  Burn longer and cleaner than paraffin wax
🌿  Packaged in a recycled cardboard box

Burn times
120ml -  20-25h
250ml - 40-50h
400ml - 50-60h