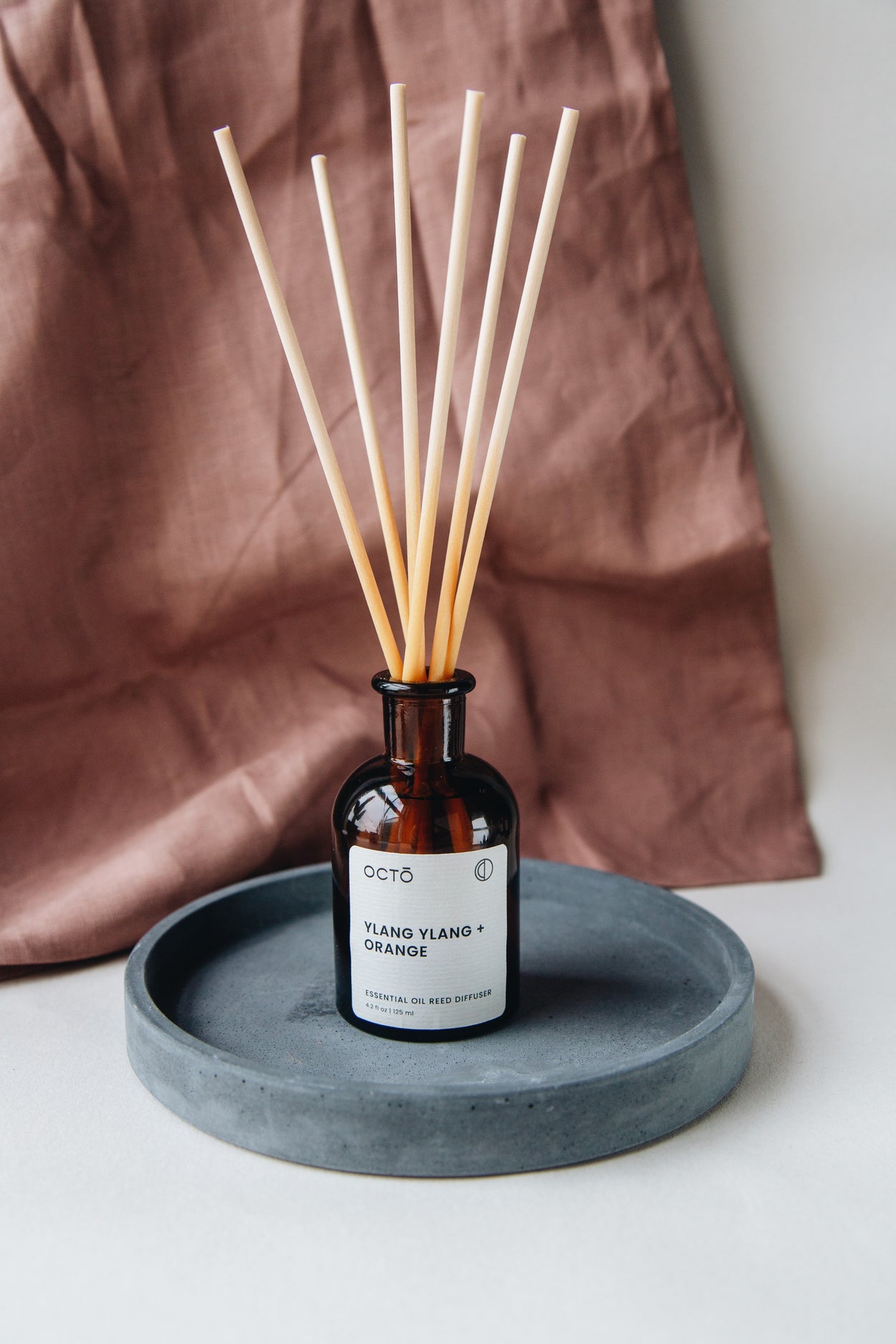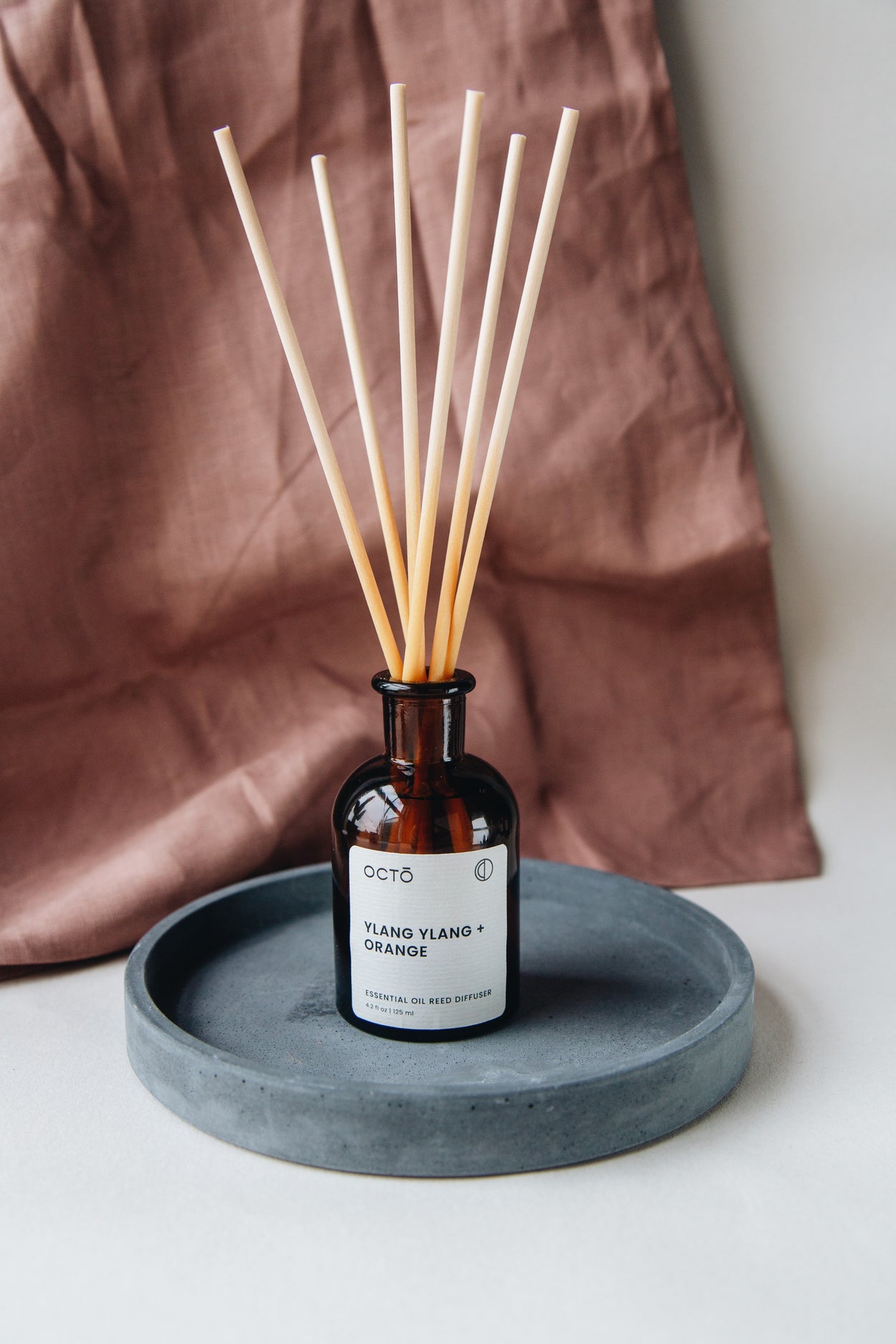 Octo London
Orange + Ylang Ylang Reed Diffuser
A warm and refreshing fragrance with notes of beautiful sweet orange. The oriental blooms of Ylang Ylang will create an uplifting ambience and help you to relax.
Reed diffuser is the latest tool for aromatherapy. Evaporation of the oils goes through bamboo sticks at a room temperature. It does not require heating, which allows you to save the composition and useful properties of the oils.
Pop the reeds into the bottle and turn the reeds regularly to maintain a fresh aroma.
The natural vegetable base is alcohol and glycol free and is environmentally friendly.
🌿 vegan & cruelty free
🌿 no alcohol, colourants or dyes
🌿 non toxic
🌿 100% pure essential oils
🌿 hand poured in UK
You can enjoy these for up to 3 months
Volume 125ml