Our Mission
As a women-owned, small family business, our primary focus is on creating products that are natural, sustainable, and in line with your values and intentional way of living. We have been pouring candles by hand in South East London since 2017. Our products are made of the finest ingredients, including clean-burning plant wax and keenly combined essential oils.
With life getting busier all the time, slow down and make time for yourself
Free Shipping

Enjoy complimentary shipping on orders of £30 and above, exclusively for our UK customers.

Sustainability for a Brighter Future

We offset carbon emissions from every delivery. This means that every time you purchase an item on Octō, we balance out the carbon emissions from its delivery by creating an equal positive environmental impact.

Eco-conscious

We're all about the environment! We use eco-friendly stuff like soy wax that's kinder to the planet. And guess what? Our packaging is plastic-free too, because we're all in for a greener world!

Your Satisfaction, Our Guarantee

Your satisfaction is our priority. We stand by the quality of our products and offer 30 day returns and responsive customer service to address any queries or concerns.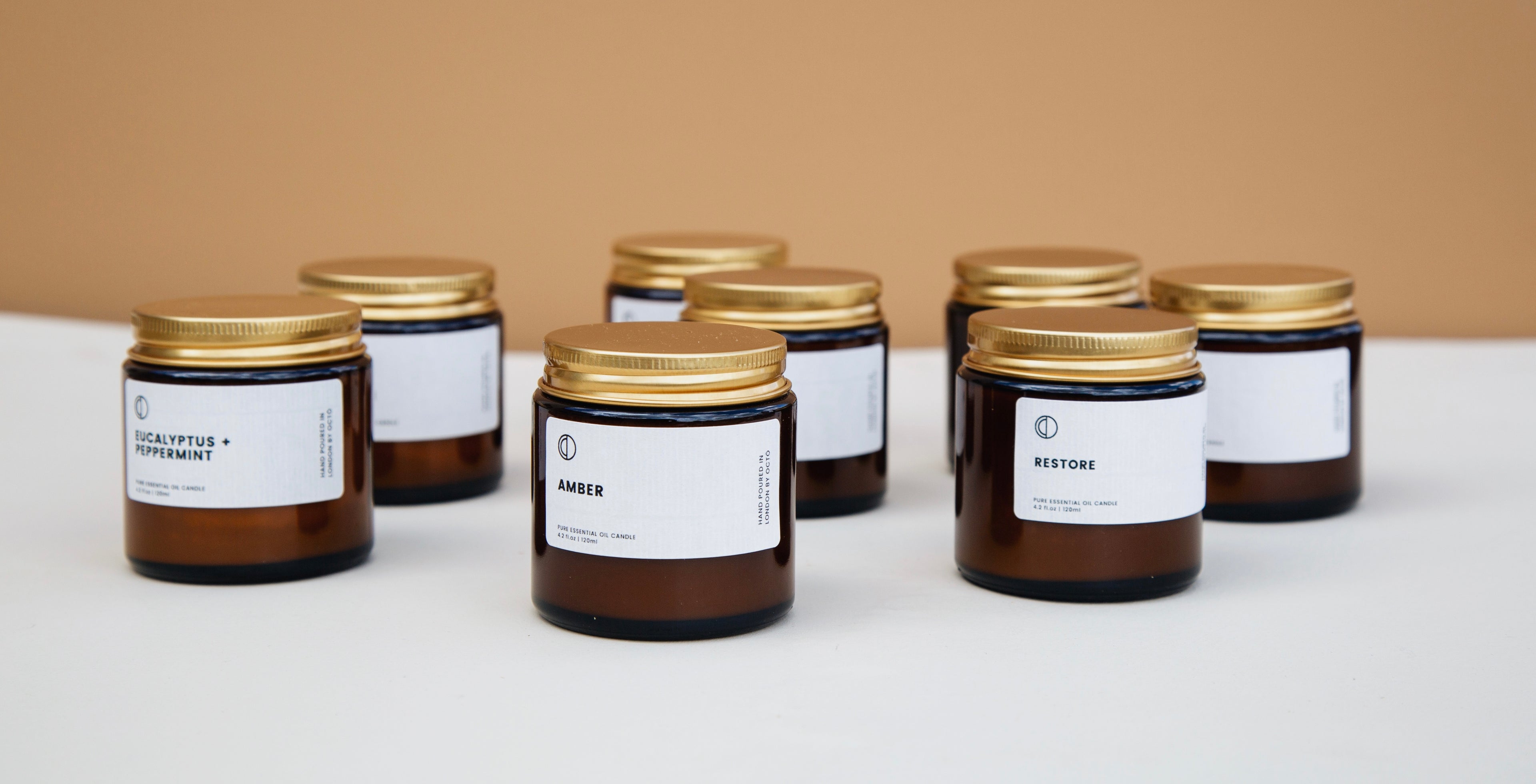 Quick view

Eucalyptus + Peppermint candle

Regular price

$14.00 $35.00

Regular price

$0.00

Sale price

$14.00 $35.00
Quick view

Amber candle

Regular price

$14.00 $35.00

Regular price

$0.00

Sale price

$14.00 $35.00
Quick view

Restore (Bergamot + Mint + Rosemary)

Regular price

$14.00 $35.00

Regular price

$0.00

Sale price

$14.00 $35.00
Fall Scents For Every Room